Columbus Arena District Digest | Week of December 10, 2018
There are tons of exciting events and things to do in downtown Columbus' Arena District. From sporting events and concerts at Nationwide Arena to community gatherings and family-friendly festivals, each week welcomes a wide variety of experiences.
With so much going on in the Arena District, deciding what to do and where to go can lead to information overload. To help you narrow down your choices, we're offering the inside scoop on the top upcoming events in downtown Columbus each week.
Here is your Columbus Arena District Digest for the week of December 10, 2018:
Columbus Blue Jackets vs. Vancouver Canucks / Los Angeles King
Tuesday, December 11 & Thursday, December 13 | Nationwide Arena | 7 PM
Liven up your Tuesday or Thursday by catching a Columbus Blue Jackets game at Nationwide Arena. The Jackets take on the Vancouver Canucks on Tuesday night and have a high chance of winning. You don't want to miss this showdown in the Arena District!  Then, on Thursday the Jacket's are back at home—cheer them on as they take on the Los Angeles Kings. Currently, the Jackets need every win they can get as they vie for the top of the competitive Metropolitan Division. Grab some friends, sit in on the action and wind down the work week with a win at home.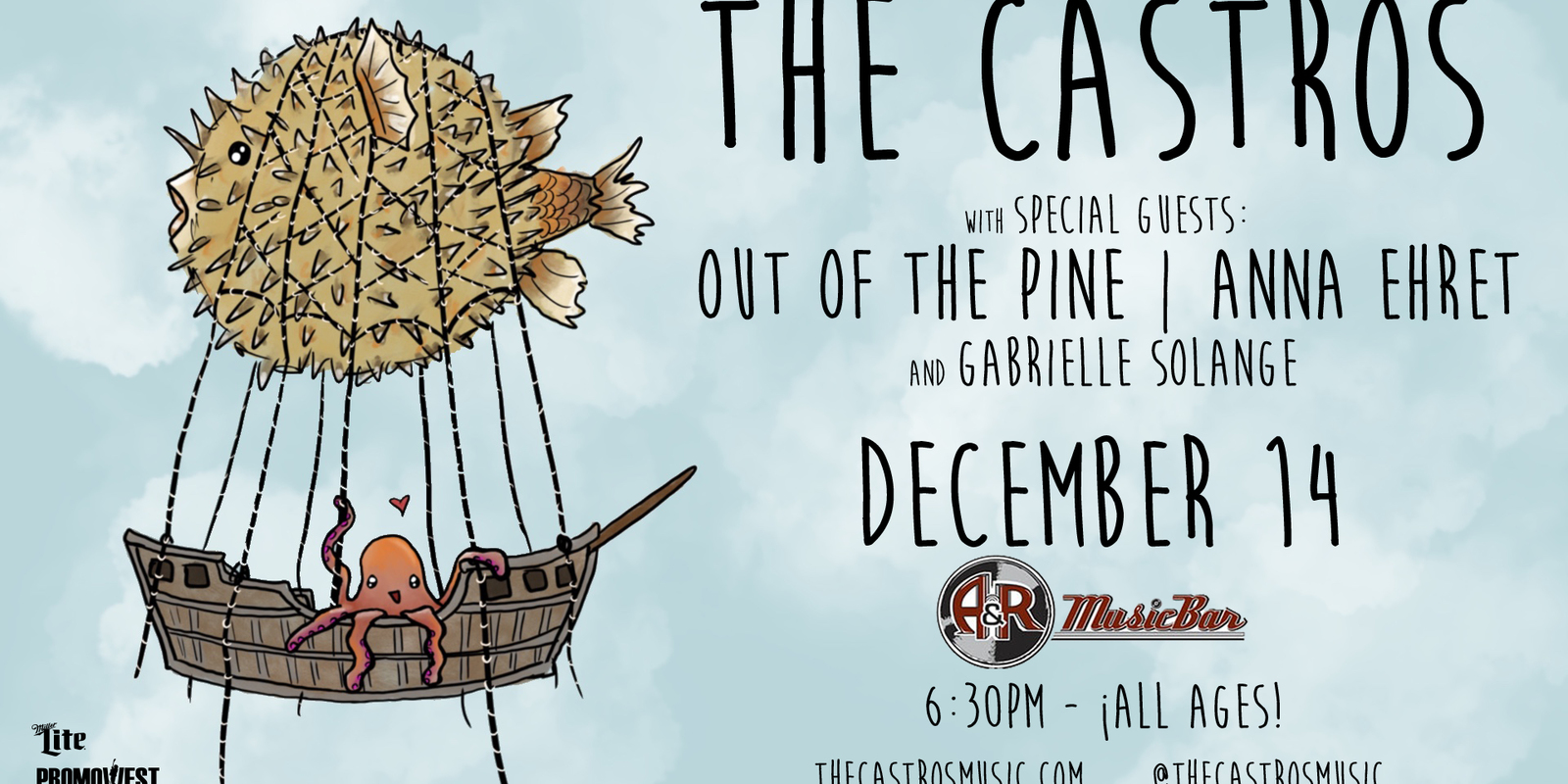 The Castros Concert
Friday, December 14 | A&R Music Bar | 6:30 PM
Arena District Apartment of the Week
Arena Crossing Apartments | The Mackinaw Floor Plan
Arena Crossing Apartments is located minutes away from the top entertaining and food destinations in downtown Columbus. If you're looking to get the best city experience possible, then living here is a no-brainer.
The Mackinaw at Arena Crossing Apartments features everything you need and more! This 2-bed, 2-bathroom includes a spacious living room, enormous closets and private balcony. The Arena Crossing community includes a rooftop pool, personal storage units and more.
Schedule a tour of Arena Crossing Apartment's Mackinaw unit today!
Resident VIP Spotlight
Residents of Downtown Columbus Apartments or Grandview Yard receive access to exclusive deals, discounts and promotions throughout the year as part of the Resident VIP program!
This week's Resident VIP spotlight shines on Boston's–a restaurant and sports bar located in the heart of the Arena District. Flash your Resident VIP card* and enjoy 15% off Boston's delicious menu items daily!
* Arena District location only, tax, gratuity and alcohol and Nationwide Arena event nights excluded.
---