FALL FESTIVALS YOU HAVE TO CATCH IN COLUMBUS
FALL FESTIVALS YOU HAVE TO CATCH IN COLUMBUS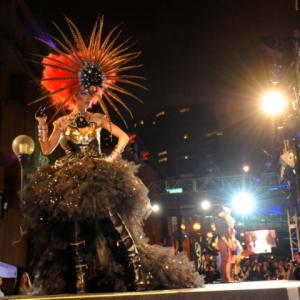 The best thing about living in Flats on Vine, Flats II and Arena Crossing is the close proximity to all of the festivals and entertainment! During the fall we look forward to a number of festivals from Italian food to the international film festival and of course Halloween wouldn't be the same without HighBall!
Italian Festival October 10-12
Enjoy a tasty weekend at the Italian festival located in Italian Village. Take a tasting tour of italian food, wine and beer and enjoy some neighborly competition at the Bocce tournament.
Columbus Comedy Festival October 23-25
Columbus Comedy Festival located at Wild Goose Creative in Clintonville, performances range from sketch, improv, and standup. Support local comedians and enjoy some laughs!
HighBall October 21-22
Friday 10.21
6:00PM: HB ON THE ROCKS includes a 6pm Stardust Happy Hour, so paint a lightening bolt on your face and join the other David Bowie fanatics and get into Highball free until 7pm
8: 00PM Damn the Witch Siren
9:00PM Fabulous Johnson Brothers
10:00PM HB: On The Rocks Public Costume Contest
10:45PM Robert DeLong
Saturday 10.22
Glam it up with your neighbors and friend and enjoy the Highball Fashion Show.
4:30PM DJ Charles Erickson
7:00PM Nina West & the West Family
8:00PM Nick D & The Believers
9:00PM Mojoflo
10:00PM Battelle Costume Couture Fashion Show
11:00PM HB: High Fashion Public Costume Contest
See a full schedule of fall festivals HERE !
---