Guide to Planning the Ultimate Columbus Mother's Day
There's nothing people in Columbus love more than their mothers. It's these special women that love us, care about us and give anything and everything for us—and Mother's Day is our chance to return some of that unbridled affection and appreciation that moms provide each and every day.
If you're looking to give your mom a truly memorable Mother's Day 2019 experience in Columbus, we have the inside scoop on what gifts to get and where to go in the area.
Here is your guide to planning the ultimate Columbus Mother's Day.
Mother's Day 2019 Experiences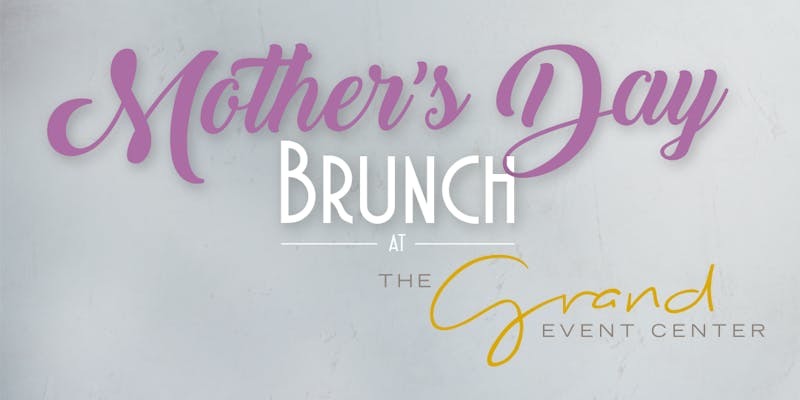 Mother's Day Brunch at The Grand Event Center
On Mother's Day—Sunday, May 12—treat the motherly figure in your life to a special brunch at The Grand Event Center in Grandview Heights! Here, you'll enjoy a delicious buffet including a beef wellington carving station, homemade creampuffs and so much more. There will also be a cash bar and wine bottles that can be served to your table.
Due to high demand, they are offering two seating times, 11 AM and 1 PM— RSVP by May 3 to secure your spot! Cost is $39.95 for adults and just $15 for children 15 and younger.
Hello, Dolly! at the Ohio Theatre
For musical theater-loving moms in Columbus, they're in for a special Mother's Day delight on Sunday, May 12—Hello, Dolly! is touring at the Ohio Theatre! Get tickets to either the 1 PM or 6:30 PM show and treat your mother to a production of this iconic 1964 musical, which features Tony Award-winning Broadway legend Betty Buckley.
Mother's Day Breakfast at Brekkie Shack
Start Mother's Day off right by treating your mother to a mouth-wateringly healthy breakfast at Brekkie Shack! Located in Grandview Yard, this restaurant opens bright and early at 8 AM on Sundays to give your family plenty of time to embark on other experiences throughout the day. From egg sandwiches and pancakes to plant-based hash and granola bowls, there's a little something for everybody on the Brekkie Shack menu.
Mother's Day Tea at the Topiary Garden
Held at the beautiful Topiary Park in Columbus, Mother's Day Tea is a free event featuring an afternoon of dance, paired with yummy tea & cookies. RSVP is required to attend, so don't miss the chance to bring mom and the whole family to this great picnic-style outing.
Mother's Day 2019 Gifts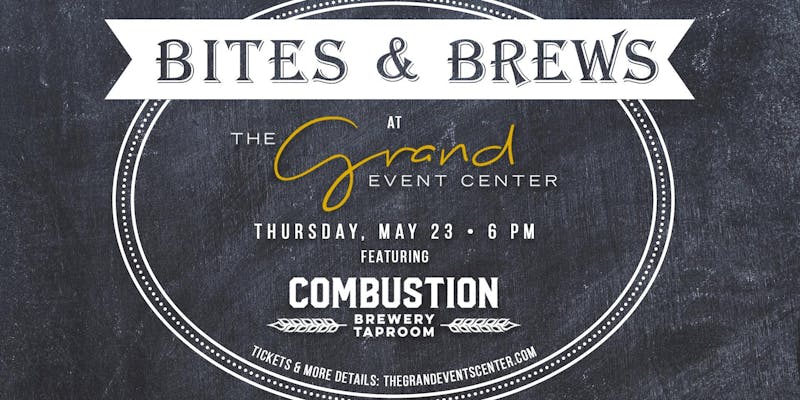 Tickets to Bites & Brews Dinner Event
Does your mom enjoy a good, Ohio-made craft beer? This Mother's Day, surprise her with tickets to Bites & Brews at The Grand Event Center, featuring Combustion Brewery! The event, held on May 23 at 6 PM, includes a delectable, chef-inspired five-course meal. Each dish will be paired with locally brewed beers ranging from ales to IPAs. Space is limited, so make your reservations to this Columbus Craft Beer Week event at The Grand Event Center as soon as possible.
Chocolate, Coffee & Wine from Winans
If you're looking for the perfect Mother's Day gift, you can't go wrong with chocolates, coffee or wine—and you can get all three from the newly opened Winans in Grandview Heights! Winans has been an Ohio favorite for nearly a century, so whether your mom likes buying local, enjoys tasty indulgences or a combination of the two, you can't go wrong with this Mother's Day gift idea.
Self-Care Day at Massage Envy and MY SALON Suite
Want to truly show mom your appreciation for everything she's done? Give her some me-time with a full day of relaxation and rejuvenation!
First start your mom off with an intensely calming massage from Massage Envy in Grandview Heights. A highly experienced massage therapist will expertly relieve stress and tension, leaving your mother in a state of serenity and relief. Click here to schedule your mothers' Massage Envy appointment.
Once she's feeling refreshed, treat mom to a variety of salon services at MY SALON Suite—located in the first floor of the Manchester Building in Grandview Yard. This newly-opened location offers high-end luxury experiences that include everything from hair styling and medical aesthetics to skincare and mani-pedis. Click here to book your mothers' appointment now.
Pilates Class at Club Pilates
Is your mom looking for an engaging way to stay in shape? Sign her up for classes at Club Pilates Grandview Yard! Pilates is a fun workout that helps people achieve balance, strength, mobility and flexibility, and Club Pilates offers a variety of classes for mothers of all ages, shapes and experience levels. You can even sign yourself up and do classes together as a bonding experience—the benefits can be enjoyed by everybody!
---